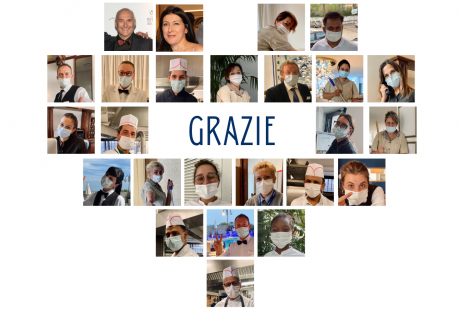 We have reached the end of another beautiful and particular journey!
We started in June with a bit of fear because we didn't know what would happen ..
we had to reorganize and reinvent ourselves in order to guarantee safe holidays for all our guests and a safe working environment for our staff.
We do not hide from you that we have used a lot of energy and a lot of effort but our passion for this work has always accompanied us, and looking back we are satisfied to have allowed you to spend pleasant moments of relaxation, in total safety.
We take a break for a few days to recharge the batteries and start again for 2021 with lots of ideas and news!